Skip to Content
Everdry Waterproofing Services in Northeastern Wisconsin
EverDry Waterproofing Helps Keep Your Basement Dry
You want to shield your home from the moisture and precipitation of the outdoors, but there are many reasons, particularly if you have a basement. Though basements have always had a bad reputation for being damp and cold, the right waterproofing service can change this. EverDry Waterproofing can help you create a dry, comfortable basement living space with our basement waterproofing service in Northeastern Wisconsin. We provide a range of services related to water and moisture problems, including waterproofing, structural repair, and mold removal. Please feel free to reach out to us for additional information about how we can help.
Our Services
At Everdry Waterproofing Fox Cities, our goal is to help you create a safe, dry, and usable living space in your basement. We do so by offering a full range of services aimed at keeping your foundation fully sealed and strong to stand against any excess moisture in the soil around your house. If you are currently concerned with the moisture level in your basement, we encourage you to reach out to our team. We can schedule a time to visit your home to inspect the area and find the cause of the problems. Depending on what we find, we'll recommend services to address the issue. We're able to provide the following services: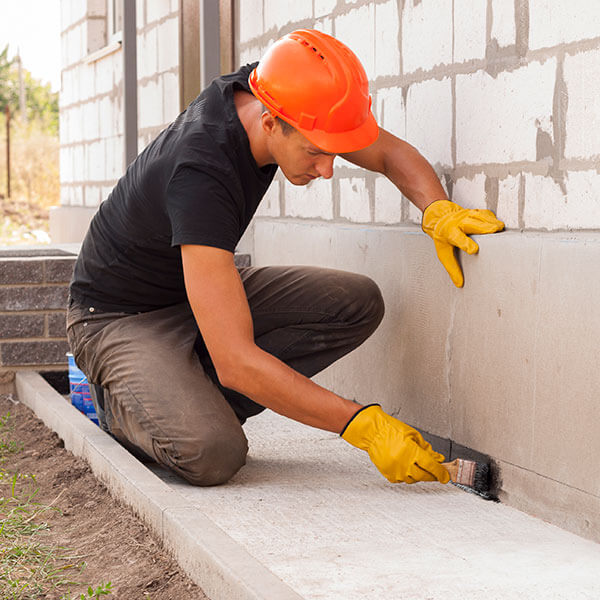 Our Company Is Here for You
Everdry Waterproofing has been in business for more than 40 years and has built itself into one of the nation's largest, most experienced waterproofing companies with over 80,000 customers. Though we're part of a larger, national company, our local branch in Appleton, WI provides you with the personalized business of a small-town company. We work one-on-one with our customers, educating them about the different waterproofing options available so they can make an informed decision about what is best for their home.
Signs You Need Basement Waterproofing
As a homeowner, you quickly learn that it's entirely your responsibility to take care of your home. You're now in control of making all the decisions about how to handle problems and concerns. If you're a new homeowner or even an experienced one, this can be quite the task. At EverDry Waterproofing, we understand that you won't have all the answers when it comes to ensuring your basement stays dry and safe for your family. But we're here to help you with that. Our team can help you understand when the moisture in your basement is becoming an issue that needs to be addressed. Some of the most common signs that your home needs basement waterproofing include:
Water puddles on the basement floor
Water stains on the floor or walls
Condensation on the basement windows or doors
Swelling or warped doors
A musty or damp smell that doesn't go away
Visible mold or mildew growth
Cracking of basement walls or floors
Why You Should Choose Us
When choosing a contractor to complete waterproofing of your basement or crawl space, you want to be sure you're choosing one who will get the job done right. EverDry Waterproofing is the right team to complete your waterproofing project for all of the following reasons:
Experienced: Our waterproofing company is one of the most experienced in the Appleton, WI area. In our many years of service, we've proven that we have the skills and know-how to complete the project successfully.
Highly Credentialed: We are members of numerous building and waterproofing associations, giving us access to up-to-date industry information, so we're always updated on the latest advancements in waterproofing techniques.
Superior Service: We provide superior customer service through every step of the process, educating you about your options, providing honest advice, and completing service to the highest standards.
Contact Us for an Appointment
If you are interested in learning more about waterproofing, structure repair, or mold removal service, we encourage you to reach out to our team today. We can answer any questions you have and schedule an appointment for us to visit your home to assess the current situation. Please give us a call to get started.
Request Your Free Inspection Today!