Skip to Content
Multi-Step Basement Waterproofing in Green Bay, WI
Multi-Step System for Basement Waterproofing
Everdry Waterproofing understands worrying about a frequently flooded basement causing foundation issues and mold growth is a hassle. Waterproofing your basement is optimal to minimize moisture and more efficiently utilize space. Everdry Waterproofing offers the perfect solution for waterproofing in Green Bay, WI, with the Multi-Step System. Multi-step waterproofing provides a comprehensive solution to destructive flooding issues in homes. Our locally owned and operated company has offered unbeatable service for more than 40 years. We'll help keep you dry!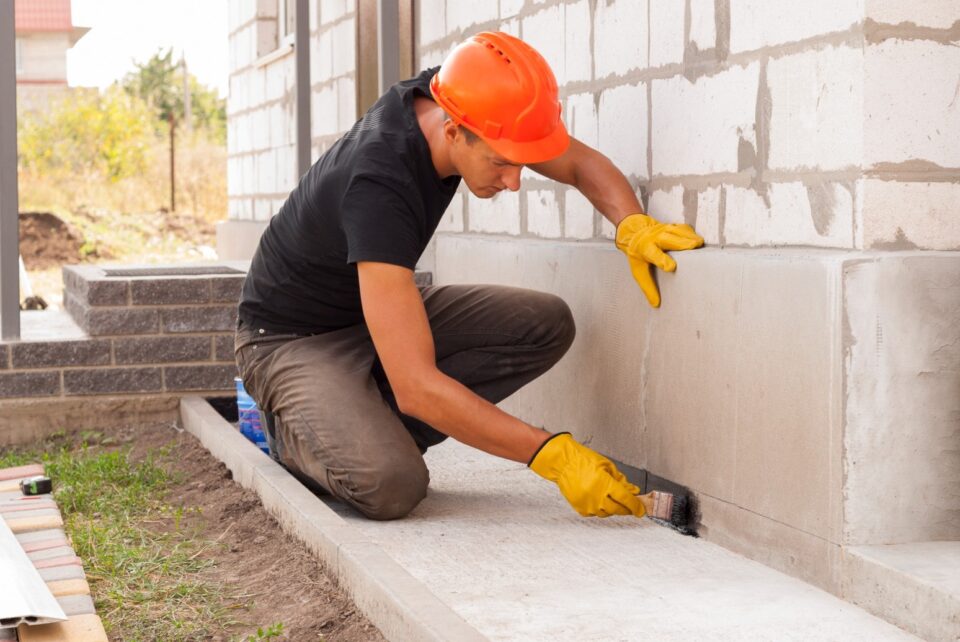 What is Everdry Waterproofing's Multi-Step System?
Everdry Waterproofing's Multi-Step System involves using various methods to waterproof the interior and exterior of your home for proper sealing. The multi-step waterproofing system ensures you don't need to rely on a sump pump to remove excess water when it rains. Our experienced team will determine if your basement is the perfect environment for the Multi-Step System.
Multi-Step System Process
It's important to note that not all basements are a perfect fit for the Multi-Step system. If our specialists determine your basement is great for our system, we will start work as soon as possible. The Multi-Step System addresses all of the ways moisture affects your foundation. The process involves working on your exterior and interior surfaces by:
Exterior –
Hand-excavate an inspection trench
Excavate & repair any cracks below the trench
Apply waterproofing to the walls
Form a J channel by adding heavy-duty industrial plastic to the mastic
Install sub-soil drainage tiles
Seal outside cement and basement windows
Basement Interior –
Repair any cracks
Use a patented dust suppression system to open an inspection trench
Inspect, reinforce, and repair the footers
Install sub-flooring drainage systems
Replace any damaged concrete flooring
Open a hole in the corner of the floor
Install perforated gravel-packed plastic crock
Add a pressure relief system
Install an E-Z Breath ventilation system
If needed, install DuraShield and Stablwall
Clean and haul trash
Benefits of the Multi-Step System
Everdry Waterproofing's basement waterproofing system effectively addresses significant products that stem from water in your basement. The most significant benefits of the Multi-Step System include:
Gain Space – Our services can make your basement a functional home space. We eradicate leaks to free space for storage and let you turn your basement into another room.
Removes Hydrostatic Pressure – Hydrostatic pressure is caused by frequent flooding and gradually weakens your foundation. Our waterproofing process helps relieve this pressure and preserve your foundation's structural stability.
Address All Foundation Damage – Most waterproofing systems only address one phase of foundation damage. Our waterproofing system addresses the walls, air quality, floor, and footer.
Why Choose Everdry Waterproofing?
Everydry Waterproofing offers unbeatable quality and value of services. We're proud to provide a full-service transferrable lifetime warranty that is good for the life of your home. We ensure your basement waterproofing services are done with optimal products and expertise. When you're ready to transform your basement and preserve your foundation's structural integrity, we're ready to serve you!
Contact Us Today
Our experienced team is ready to waterproof your basement with high-quality products. Our Multi-Step System is a small part of the larger picture of keeping your basement in the best possible health. We offer free home inspections without any obligations. Request your free inspection today!
Request Your Free Inspection Today!