Skip to Content
Foundation Crack Repairs in Green Bay
Foundation Crack Repair from Everdry Waterproofing
Foundation cracks can wreak havoc on the structural integrity of your home. Everdry Waterproofing provides high-quality foundation crack repairs in Green Bay, WI. We understand all homes experience shifting, but it can become a significant issue when foundation cracks cause harm to the base of your home. Foundation cracks can lead to harmful gases and water entering your basement, leading to more significant problems. Our experienced team utilizes innovative technology and expertise to offer optimal foundation crack repair services. We're the area's leader in basement waterproofing and foundation repair. Contact us for a free foundation inspection!
Types of Foundation Cracks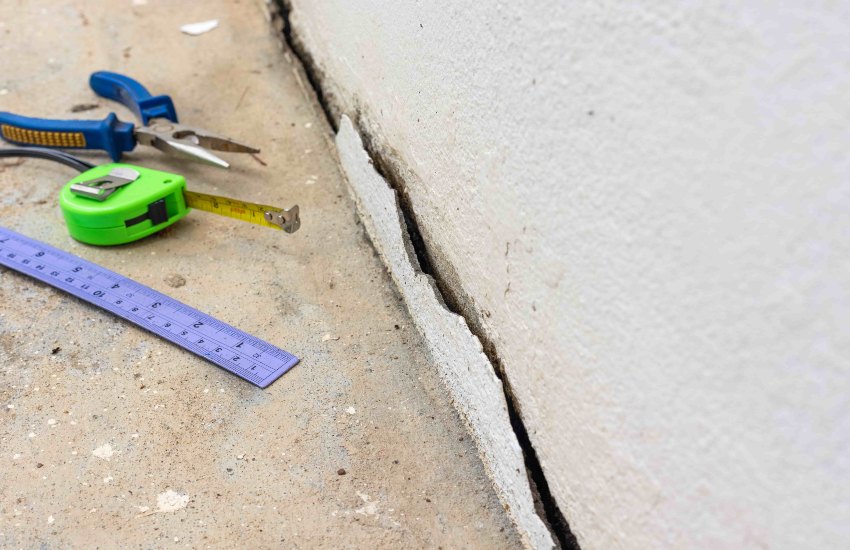 It's critical to contact a foundation repair expert to address your concerns. We'll help determine the type of foundation crack and the best possible solution. The types of foundation cracks include:
Horizontal Cracks – Horizontal cracks are typically caused by heavy soil pressure. When soil pushes against your walls from the outside, they often bow and buckle.
Vertical Cracks – Vertical cracks are caused by soil settling that adds pressure to a foundation wall and cause it to crack. These types of cracks lead to water leaks that damage your home.
Stair Step Cracks – Stair step cracks often occur between blocks and mortar joints due to soil pressure and settlement. Stair step cracks often run throughout a wall in a stair step pattern.
Possible Causes of Cracks in Foundation Walls
If you notice a crack in your foundation wall, contact our experts for a free foundation inspection. The most common causes of cracks in foundation walls include:
Soil Settling – When soil underneath a foundation wall washes away or is compressed, the wall often cracks vertically and settles.
Shrinking Concrete – When foundation cracks are tiny and narrow, they're often caused by shrinking concrete or mortar and won't cause damage to the foundation's structure.
Soil Pressure – Soil sometimes puts pressure on a foundation wall, causing cracks and bowing.
Construction Defects – Weak concrete or poorly built footings make foundation walls prone to cracking.
Complete Foundation Repair Services
When you have a cracked, damaged, or bowing foundation, we're your go-to experts. It's important to note that most homes are built with concrete block walls that often bow over time due to pressure. We understand foundation problems are a hassle and can affect your home's value. It's critical to address foundation repairs to protect your home's structure and safety elements. We can reinforce walls, add structural support, repair any type of crack, and restore your home's foundation.
Everdry's Comprehensive Services
We offer a variety of restoration services to meet your needs. Our comprehensive professional services include:
Water Damage Restoration– We restore homes from water damage, stopping dry rot, mold, and mildew. 
Foundation Repair– We'll find the root of the issues and restore foundation issues, stopping them from spreading into other areas or allowing water into your basement. 
Contact Us Today for a Free Inspection
Everdry Waterproofing is here for you, whether you have a tiny or severe spreading foundation crack. Your safety and your home's structural integrity are our first priority. Contact us today for a free-of-charge, no-obligation home inspection.
Request Your Free Inspection Today!