Skip to Content
Basement Waterproofing in Northeastern Wisconsin
Basement Waterproofing from Everdry Waterproofing Fox Cities
If you've ever experienced a flood in your home, you know how much of a headache it can cause. Water can cause irreversible damage and have a significant impact on the value of your Northeastern Wisconsin home. Basement waterproofing is a service that all property owners should take seriously. Our team of experts at Everdry Waterproofing Fox Cities has truly seen it all. We have the dedication and detailed eye required to keep your basement dry all year long. No matter which route you take, our comprehensive basement waterproofing services will provide a wide range of benefits for your home. You deserve to live with confidence that water won't take you by surprise in the future. We're here to give you that peace of mind and protect your home.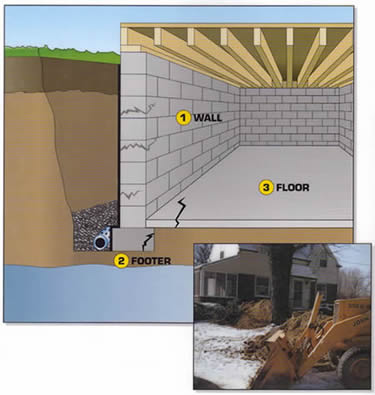 Comprehensive Basement Services from Industry Experts
At Everdry Waterproofing Fox Cities, we begin all our services with a no-obligation, free-of-charge inspection. If we find any areas of concern, we'll provide our professional recommendation on the best path forward. Our patented basement waterproofing methods are useful on foundations consisting of poured concrete, block, stone, brick, and red clay tile. Our industry-leading solutions, including the following, come with a lifetime, transferrable warranty: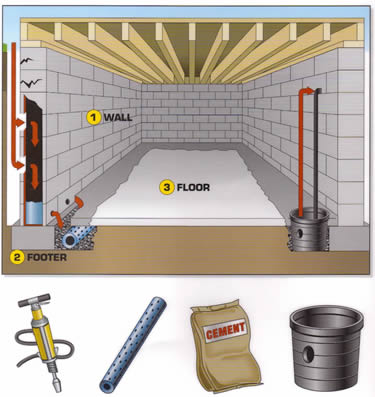 Total Excavation: This exterior method protects outside walls from cracking and enhances the outdoor draining system. Our contractor will inspect and replaces the original footer tiles before re-sealing the wall with waterproof materials including tar and plastic.
Interior systems: We effectively remove hydrostatic pressure at the base of your home's foundation by waterproofing the basement from the inside. This is the least expensive method of waterproofing and does not disturb any of the landscaping around the outside of the home.
Multi-Step Systems: This exclusive, patented strategy combines exterior and interior methods to create usable space in your home and protect your investment. By safeguarding the outside walls from cracking and seepage, we address all the possible ways that moisture could impact your foundation.
Easing Your Worries Through Our High-Quality Services
Water can take its toll even without the presence of obvious factors like heavy rains or standing water. All homeowners should take proactive steps to protect their properties and the safety of their loved ones. Even if you decide not to take advantage of our beneficial services, our free initial inspections can provide valuable insight into the state of your home. Some of the possible issues that could result from water damage include the following:
Cause foundation to crack or settle
Weaken the overall structure
Increase the risk of collapse
Encourage the development of health problems
Decrease your home's value
Damage your possessions
Prevent your basement from serving as a livable space
Contact Us Today to Get Started with A Free Inspection
You deserve to work with a reliable waterproofing company that you can trust to take care of your investment. Our team is equipped with top waterproofing products and decades of industry experience. We'll help you discover strategies to safeguard your Northeastern Wisconsin home and protect against all water-related issues. Our free home inspections require no obligation, and all our basement waterproofing services come with a lifetime, transferrable warranty. We guarantee your home's long-term protection from dangerous water issues. Reach out to us today to get started.
Request Your Free Inspection Today!