Skip to Content
Water Damage Restoration in Northeastern Wisconsin
Everdry Waterproofing Fox Cities Handles Water Damage Repair in Northeastern Wisconsin
Though we always recommend proactive protection whenever possible, sometimes water damage is out of your control. If your Northeastern Wisconsin home has suffered structural damage from a flood, storm, or other event causing a water leak, we're here to help. Water damage shouldn't be left to sit and spread throughout your home. Failure to address these issues could bring dangerous mold, mildew, and dry rot into your life. The sooner you give us a call, the less extensive the repair costs will be. Our experienced team can help you restore your home to its pre-damage condition as quickly as possible. We have served the Northeastern Wisconsin area for decades and guarantee you'll be satisfied with the work we provide. Give us a call today to avoid future foundation issues in your home.
The Quickest Source for Water Damage Relief
You shouldn't have to wait around for relief after experiencing a destructive event such as a flood, fire, or storm. You deserve to return to normalcy as quickly as possible. We'd be happy to help you get there. After providing a free inspection, we'll put together personalized water damage or drywall repair solution for your home. No matter what material your home's foundation is constructed with, we have a solution for you. We'll work quickly and provide top-quality services throughout the entire process. If you've noticed any of the following red flags, there's a good chance you have a water leak that needs to be addressed immediately:
Water stains on walls or ceilings
Bubbling or peeling paint or wallpaper
Sagging walls or ceilings
Mold, mildew, or dry rot
Musky scent throughout the home
Any amount of discoloration
24/7 Water Damage Cleanup and Removal
You deserve to work with a water damage restoration company that is dedicated to your safety 24 hours a day, 7 days a week. Mold can grow and become a concerning health issue in just a few hours. You shouldn't put off dealing with this issue to work around someone else's schedule. We've got you covered. Give us a call at any time of day to receive immediate service. Not only will we clean up and remove any visible water damage, mold, and mildew, we'll get to the root of the problem. Our team of experts will provide recommendations to keep you safe and prevent issues from occurring in the future.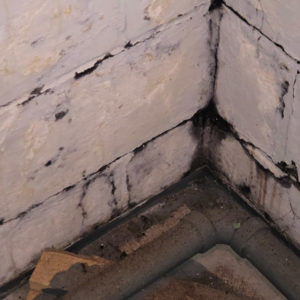 The Northeastern Wisconsin Area's Top Choice for Water Mitigation
Whether you've noticed a small amount of mold or need intense drywall repair, Everdry Waterproofing Fox Cities has the answer to your problems. Our team of highly trained experts is ready to handle any issue you're struggling with. You shouldn't let these issues spread and risk more damage over time. Our goal is to make the process as stress-free as possible for you and your family. We'll work alongside your insurance company whenever possible to ensure your needs are met at a reasonable cost to you. Give us a call to get started with our reliable team as soon as possible.