Skip to Content
Bowing Basement Wall Repair in Green Bay, WI
Problems With a Bowing Basement Wall? We Have the Solution
Everdry Waterproofing has delivered peerless customer service for over 40 years. We provide Green Bay and Appleton, WI with bowing basement repair, ensuring our customers' basements remain in good shape. You should always act if you notice bowing basement walls because this issue signifies a wide range of severe problems. Fortunately, our team has decades of experience resolving the issue. Most importantly, we believe in a personalized and one-on-one approach to waterproofing services, and our customers appreciate our dedication to customer service.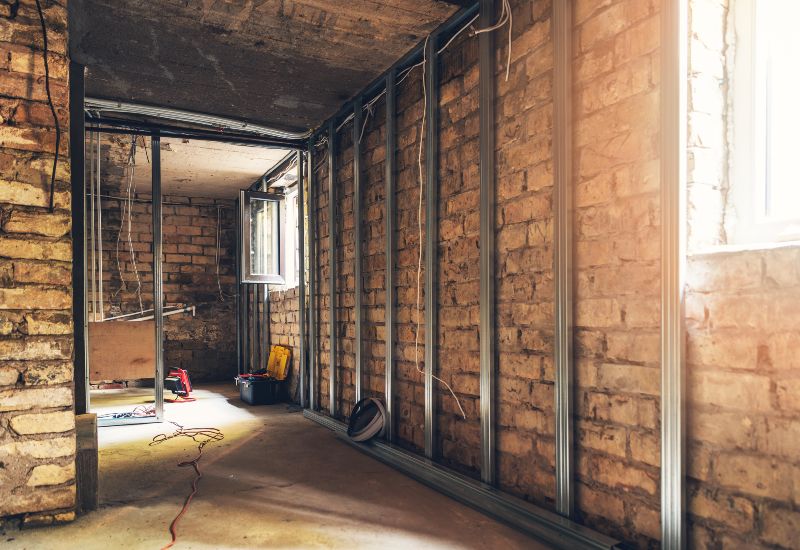 The Primary Causes Leading to Bowing Wall Repair

Your home's foundation is crucial to the long-term viability of your house. Unfortunately, many factors contribute to poor foundation issues and can cause problems for homeowners. The most significant cause of foundation problems is the soil on your property. Soil creates tremendous pressure on the foundation walls, which leads to the bowing issues our team fixes. The soil type around the foundation, the amount of moisture in the soil, how far underground the foundation reaches, and temperature conditions contribute to problems. When these issues occur, the only thing keeping the foundation intact is the wall itself. That's when bowing problems begin.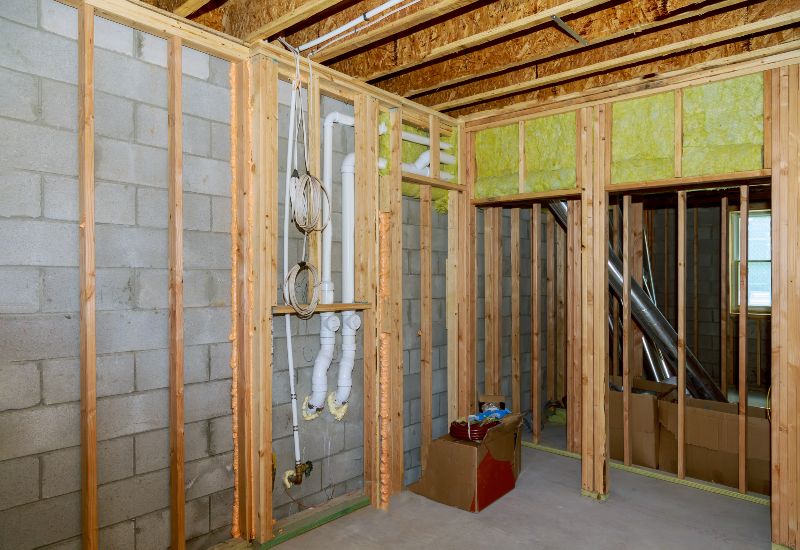 How to Tell When You Need Bowing Foundation Wall Repair
Homeowners do not need extensive knowledge of foundation-related issues to determine when they have a problem. Most problems have apparent signs, making it easier for you to call our office. If you know you live in an area that commonly causes problems, you can keep an eye out for the following common signs of bowing foundation walls:
Horizontal or stair-step cracking along the basement walls
Diagonal cracking in the corners of poured concrete walls
Inward bowing or bulging
Walls that slide inward to the bottom
Walls that lean at the top
Wet clay soils around the house combined with damaged walls
Expansive clay soil around the structure
How Bowing Wall Repair Works
Once you identify the symptoms of bowed foundation walls, you will need to hire the experts at Everdry Waterproofing Fox Cities to resolve the problem. Fortunately, our team has a proven track record of repairing this issue. Installing an anchor system is the best way to fortify your foundation and prevent lasting damage. Our contractors will follow these steps to do so:
Dig Holes for the Earth Anchors: We will determine the best locations for earth locations. We choose the spots around the house that will be the most effective and dig there. We carefully remove sod from your lawn and save it to replace it later. We use a drill to make the hole.
Prepare the Foundation Wall: After digging holes around your property, we must core a small hole through your basement wall. Once we do so, we can drive a steel anchor rod through the hole and into the soil. The rod ends up in the center of the earth anchor.
Attach the Earth Anchor: Now, we can bury the assemblies in the ground with the soil we removed in step one. We avoid corrosion by using rods designed with galvanized steel. Our earth anchors have a full warranty for your peace of mind.
Mount the Wall Plate: After installing the earth anchors, we need to mount a wall plate over each anchor rod that extends from the basement wall. The wall anchor is crucial in stabilizing the wall.
Replace Your Landscaping: At this point, we are finished with installing your new anchor system. We will use the sod we set aside earlier to restore your landscaping, ensuring your property looks as great as it did before we arrived.
Why Choose Everdry Waterproofing
Over the years, we have learned the value of satisfying every client we help. We set ourselves apart by adhering to several core principles, making us an invaluable part of the community. For instance, we can guarantee unbeatable quality and value due to our commitment to experience, efficiency, and expertise. You can count on high-quality service because we are a proudly locally-owned and -operated basement waterproofing company. Most importantly, we are so confident in the quality of our products and work that we offer a transferrable lifetime warranty. Contact us today to get started.