Skip to Content
Interior Basement Waterproofing in Appleton & Greater WI
Avoid Leaks with Everdry Waterproofing Fox Cities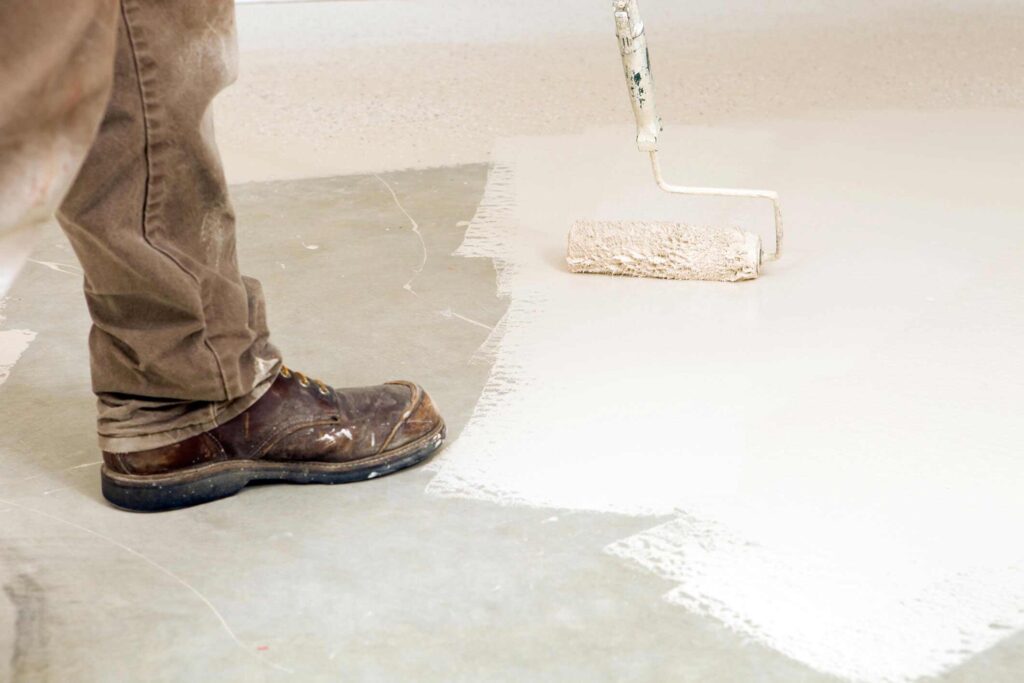 Do you often find water in your basement with obvious source? Have you noticed water damage throughout your space? Leaky basements can cause irreversible damage that could cause a wide range of health concerns. Everdry Waterproofing Fox Cities offers premium interior basement waterproofing solutions to families throughout Appleton, Green Bay, and the Greater Wisconsin area. Our industry-leading, long-term waterproofing services are effective at keeping your basement dry. You can rely on our team of seasoned professionals to keep a detailed eye, ensuring the job gets done right the first time. Every homeowner deserves to relax, knowing water won't find its way into your home even in the heaviest downpour. Give us a call to learn how easy it is to waterproof your basement today.
Explore Our Interior Basement Waterproofing Solutions
Our team understands each basement is unique. We begin every project with a free, no-obligation inspection. This helps our team identify any areas of concern while creating a comprehensive plan. Each of our patented interior basement waterproofing solutions is effective on foundations made from poured concrete, block, stone, brick, red clay tile, and slab. Our highly affordable interior services are designed not to disturb your home's landscaping. Take a look at the benefits of investing in our interior basement waterproofing solutions:
Ensure a Strong Foundation – Investing in quality waterproofing solutions can help ensure excess water is properly diverted away from your home. Our waterproofing systems are designed to prevent any structural damage to your home.
Avoid Mold Growth – Waterproofing can help prevent mold from thriving in your basement. Mold is known to cause serious health concerns. It loves to make its home in a dark, damp environment.
Create a Cleaner Space – Waterproofing your basement helps make your home safer and cleaner, allowing you to enjoy more space for entertainment or relaxation.
Less Maintenance – If your basement isn't properly waterproofed, you'll need to check for water after every rainstorm or flood warning. Investing in quality waterproofing services helps you save time and money.
Signs You Need Basement Waterproofing
There aren't a lot of household issues more frustrating than a wet or flooded basement. You'll have to constantly be aware of what's stored in the space and any potential health issues. It's easy to tell if you need waterproofing if you find water, but other signs are more subtle. Here is a list of signs to help let you know it's time to invest in interior basement waterproofing solutions:
Flood, Puddle, and Leaks – If you notice puddles or leaks, it's time to spring into action. Any flooding in your basement could indicate you have damage to your home's foundation.
Musty Smells – Do you smell anything musty or off in your basement? This could be the smell of water leaking through your walls.
Mold or Mildew – Finding mold or mildew is a red flag and means you need professional help. Waterproofing your basement can help reduce the amount of moisture, ensuring mold cannot grow and spread.
Water Stains – Discovering water stains is a sign that you have a leak somewhere in your basement.
Bowed Walls – Bowed walls are a serious issue. This is a sign that there is too much exterior pressure for your foundation to handle.
Cracked Walls or Floors – Cracks in your basement walls or floor are a sign that the soil around your basement has applied pressure to your home's foundation. Whenever these appear, it's important to get them inspected and repaired as soon as possible.
Schedule Your Free Consultation Today
When it comes to keeping your basement safe and dry, we believe you should work alongside a team of dedicated professionals. Everdry Waterproofing Fox Cities is a leading local waterproofing company committed to helping you protect your investments. You can rely on our seasoned professionals to thoroughly inspect your basement and provide expert recommendations on how to best ensure leaks are a thing of the past. Each of our waterproofing projects comes with a transferable lifetime warranty, as we're that confident in our finished product. Don't hesitate to reach out to schedule your free no-obligation consultation today.
Request Your Free Inspection Today!