Skip to Content
Basement Thermal Insulation in Green Bay, WI
Our Guide to Insulation for Wisconsin Homes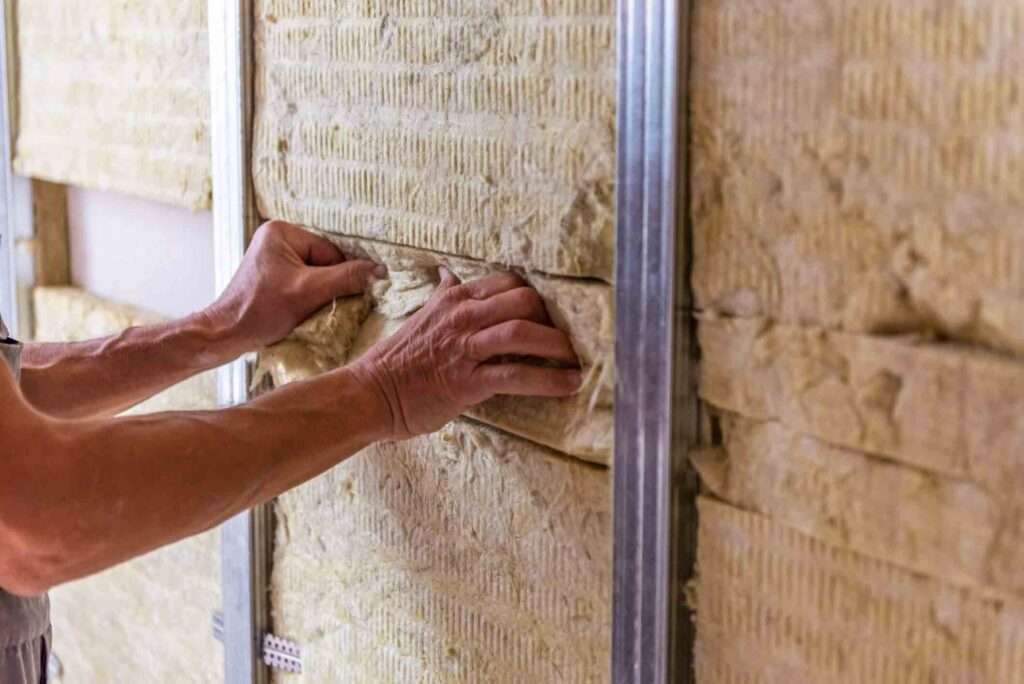 Are you tired of freezing indoor temperatures during the winter? Do you dread opening your energy bills during the summer? If you answered "yes" to either of these questions, then it's time to consider thermal insulation for your home. Thermal insulation keeps heat inside the home during the colder months and keeps it out in the warmer months. At Everdry Waterproofing, we're dedicated to helping Greater Wisconsin residents feel comfortable in their homes. We offer outstanding thermal insulation services and are glad to help you find the product that best suits your needs.
What Is Home Thermal Insulation?
First, it's helpful to understand what we mean by thermal insulation. Thermal insulation is a material that reduces the heat transfer between objects of different temperatures. In simple terms, insulating materials lock indoor temperatures inside, leaving them unaffected by the heat or cold outdoors. Thermal insulation can be installed in walls, ceilings, floors, and roofs, and you'll often find this material in your home's crawlspace. When installed correctly, thermal insulation can reduce up to 35% of heat loss in your home. Consider improving your home's insulation if any of the following apply to you:
Your energy bills are increasing without any other explanation
Your HVAC system has to work harder to keep your home a comfortable temperature
Temperatures are inconsistent from room to room
Your home is feeling drafty
Your home (and HVAC system) is getting old
More outdoor noise is leaking into your home than normal
You have ice dams in your home's eaves
Outdoor allergies begin to flare up indoors
Explore Your Insulation Options
Thermal insulation has come a long way over the last few decades, and now, homeowners have several choices of products. The team at Everdry Waterproofing will help you determine your needs and which type of insulation best meets them. Here's an overview of the most common varieties of home insulation:
Spray Foam Insulation
Spray foam insulation is among the most popular options today. This material is directly sprayed on the affected area and creates an expanding foam that fills the entire cavity. One of the main benefits of spray foam insulation is its ability to seal your home from air leaks and moisture. This extra leak protection helps maintain a comfortable temperature throughout the year while reducing energy bills. The best part? You won't need to replace your insulation often—spray foam is known to last a lifetime!!
Fiberglass Insulation
When you picture home insulation, you likely think of the fluffy pink strips of fiberglass insulation. This material is made from tiny glass fibers woven into a wool-like material. Fiberglass insulation can be rolled out or blown in between wall cavities, attics, and crawlspaces. This type of insulation is beneficial for reducing energy bills and maintaining the proper indoor temperature, no matter the season. What's more, fiberglass insulation is affordable—it's one of the most cost-effective solutions on the market.
Cellulose Insulation
If you're looking for a more eco-friendly insulation option, cellulose insulation may be the right choice for you. It is made of shredded paper products, such as newspapers and magazines, treated with a fire retardant. The treated material is then blown into the proper position. When you use cellulose insulation, you can feel good about your eco-friendliness, as well as the material's long lifespan.
Keep Your Home Comfortable Year Round
Wisconsin sees major temperature shifts throughout the year, and thermal insulation is essential for keeping your home comfortable through all twelve months. The team at Everdry Waterproofing would be glad to walk you through your insulation options and streamline the installation process for your convenience. We're seasoned professionals experienced in various types of home improvement, from foundation repair to basement waterproofing. Our wide breadth of expertise and track record of satisfied customers means you can trust us for your latest project. Contact our team today to request service.
Request Your Free Inspection Today!