Skip to Content
Top-Notch Basement Crack Repair in Appleton, WI
Reliable Basement Crack Repair Specialists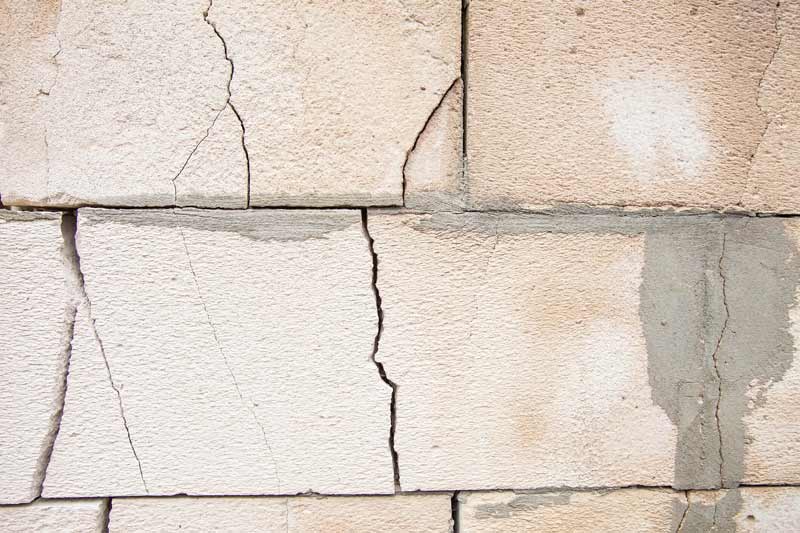 While a few household issues can be swept under the rug to deal with later, cracks in your basement wall aren't one of them. When water leaks through your basement wall and floor, it can cause serious issues for your home. If you find a crack in your wall, you can rely on the seasoned professionals at Everdry Waterproofing Fox Cities for help. We offer top-notch basement crack repair for homeowners throughout Appleton, Green Bay, and the Greater Wisconsin area. Our seasoned team understands how basement leaks happen, and we know how to repair and prevent these issues. We use industry-leading techniques and premium repair products to provide long-lasting results. To discover how we can help keep your basement secure, give our team a call.
The Importance of Repairing Basement Cracks
Small or minor cracks aren't often a cause for concern. However, major cracks should be addressed as soon as possible. Large and deep cracks are signs of significant movement and can influence the structural integrity of your home. A professional should inspect any cracks more than ¼ of an inch wide. These cracks will grow over time if the source is addressed, and most commonly, these issues are caused by water leakage. While it's possible to DIY some of these repairs, it's always best to leave these to professionals. Our team has the experience and skills to quickly identify the source of the crack and correct the issue. Depending on the source, we have several different repair solutions, including premium sealants or our patented multi-step waterproofing system.
Signs of  Serious Basement Wall Crack
As we've mentioned, not all basement wall cracks are cause for worry. There are a few types that happen over time, and some are purely cosmetic. That being said, there are a few signs that the cracks in your wall need professional attention. If you're unsure if the new crack in your basement wall is cosmetic or something to worry about, give our professional team a call. We'll inspect any cracks and determine the source, followed by recommendations on how to fix the cracks. Here are some warning signs your basement wall cracks are serious:
Leaning, Tilted, or Bowed Walls – If any of your basement walls are leaning or tilted, it's time to call our team for help. This is a major warning sign.
V-Shaped Crack – Does the crack in your wall go from the bottom of your wall to the top? If so, a V-shaped crack often indicates that your foundation has differential settlement.
Uneven Cracks – A major sign of concern is if the crack on your wall doesn't align with the other side. This is often a sign that the footing or foundation of your home has started to rotate.
Crack Continues Into the Concrete Flooring – When the crack runs through the wall and into the floor, it's a sign of a soil issue around your home.
Parallel Running Cracks – Horizontal wall cracks are often warning signs that you have foundation issues or that your foundation has started to rotate.
Musty Smells – If your basement smells musty and you start noticing damp sections on your wall, you have a crack somewhere leaking water.
Why Choose Everdry Waterproofing Fox Cities For Basement Repairs?
For over 40 years, Everdry Waterproofing Fox Cities has been the leading waterproofing expert in the greater Wisconsin area. We're known for unrivaled quality due to our team's experience and commitment to customer satisfaction. Our team does more than focus on protecting your home's structural integrity, we like to focus on the smallest details, such as the air quality in your home. Each full-service project we complete comes with a transferrable lifetime warranty that's good for the life of your home. When you work with our team, you can always expect unbeatable value because our team is the largest waterproofer in the nation.
Schedule Your Free Consultation Today
A crack in your basement wall may not seem like a big issue when first discovered. However, the longer the crack goes uninspected, it could lead to more damage, such as destabilizing your home's foundation. Most of the cracks in your basement are caused by water. Water can find its way into your home at any point, such as cracks or pipes around your foundation. Everdry Waterproofing Fox Cities offers long-lasting solutions designed to reinforce your basement walls, ensuring they won't crumble or fail due to water damage or natural expansion. When you discover a crack in your wall, give our team of experts a call. We'll schedule a free inspection that works for your schedule.
Request Your Free Inspection Today!